Presentations of the project available in Slovenian and Spanish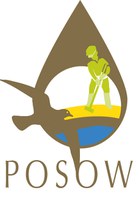 In order to facilitate the understanding of the four topics of the project, the POSOW presentations were translated into Slovenian and Spanish, and reviewed by the POSOW trainers from Slovenia and Spain.
The presentations can be downloaded from the section Documentation/Presentations of POSOW website, together with presentations in Croatian, English, French and Italian.
The presentations are published thanks to the active contribution of the NGOs DOPPS - BirdLife Slovenia and Conservation, study and awareness of the marine environment - SUBMON, The Port Institute for Studies and Cooperation of the Valencia Region, the Emergency Services - Generalitat Valenciana and the Wildlife Recovery Centre "La Granja".
The presentations will be used by the POSOW trainers during the National Pilot Training Course in Slovenia and Spain.