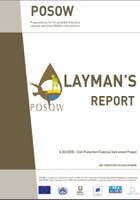 Following the completion of the POSOW project, the partners of the project produced a Layman report summarizing all the results of the POSOW Project.
The document describes the project background, objectives and activities, as well as the final results and achievements.
The report can be downloaded from the section Documentation/Reports of POSOW Website.